Imphal: Temporary posters and print-outs with the titles 'Hindu Ki Dukan', 'Meitei Eye Clinic', 'Dukan No.1: Nepali' and 'Muslim Pharmacy' now adorn the walls and shutters of most shops in New Checkon, Imphal Are. The market reflects the deep communal tension prevailing in Manipur.
The posters emerged as a defensive measure aimed at protecting shops from targeted attacks by mobs amid ethnic violence between the tribal Kuki and majority Meitei communities, which first erupted in the state on May 3.
It has been alleged that most of the Meitei are systematically identifying and targeting properties belonging to the Kuki community in the area.
Matei Henry Gonmei, who runs a grocery shop, told ThePrint on Saturday, "These posters are markers to show that this is not a cookie property. On seeing this property they will know that it belongs to some Meitei and they will not touch it. This is just to ensure that the shop or house is not attacked or burnt by the mob." There is also a poster written "Meitei Yum" outside his shop. Yama means home.
Most Meiteis live in the Imphal Valley, which covers only 10 percent of Manipur's land, but is the most developed region with major schools, hospitals, business centers and universities. The remaining 90 percent of the land, where the Kukis and Nagas live, comes under the hill districts.
Good journalism matters, even more so in times of crisis
ThePrint brings you the stories you must read, from where they are happening
We can only do this if you support us with our reporting, writing and photos.
subscribe now
The wave of ethnic violence in Manipur has resulted in looting, arson and complete destruction of homes and businesses in the valley, mostly reported by the Kuki people.
The fear is such that people are forced to display their religious or ethnic affiliations on their doors to protect themselves from attacks.
Pointing to a burnt-out shop torched by a mob on May 4, Lucky Ali, a Muslim who runs a shoe shop in New Checkon Market, said, "Look around, see how they selectively destroyed cookie shops. Burned."
Stating that it was necessary to put up a poster outside his shop, he explained: "The two communities, the Kuki and the Meitei, are fighting each other and we are caught in the middle. I was afraid that Meitei people would burn my shop too, so I put up this poster."
Huge banners like "Stop Kuki narco-terrorism in Manipur", "Kuki foreigners go back", "Kuki refugees go back" have been put up at markets, main junctions and even on highways in the valley.
In Imphal, Kukis were locked out in colleges and workplaces through their I-cards and then subjected to fatal beatings and left to die. Sources in the security establishment told ThePrint that they were driven from villages in the foothills and their homes looted, burnt and destroyed.
Sources said a small population of Meiteis living in the tribal-dominated hills also migrated to the valley, adding that they were driven out of their homes by the Kukis and faced violence at their hands.
It has been two months since the violence started, but the clashes continue unabated. According to police figures, the violence has so far claimed over 157 lives and displaced over 50,000 people in Manipur.
While the central government has deployed thousands of additional security forces, including the army, they have not been able to contain the violence.
---
Also read: Violence continues in Manipur, 9 people of Meitai community killed, dozens injured in firing last night
---
'How do we avoid it?'
Businesses in the area have suffered major losses as most of the shops in the Imphal Valley have been closed.
However, some traders have cautiously started reopening their shops from Saturday, albeit for limited hours.
Chandan Kumar from Samastipur in Bihar, who works at an eatery in the market, told ThePrint, "Whatever I earned here in the last two years has been spent in the last two months as there was no work and no There was no earning. Now I have to start from zero."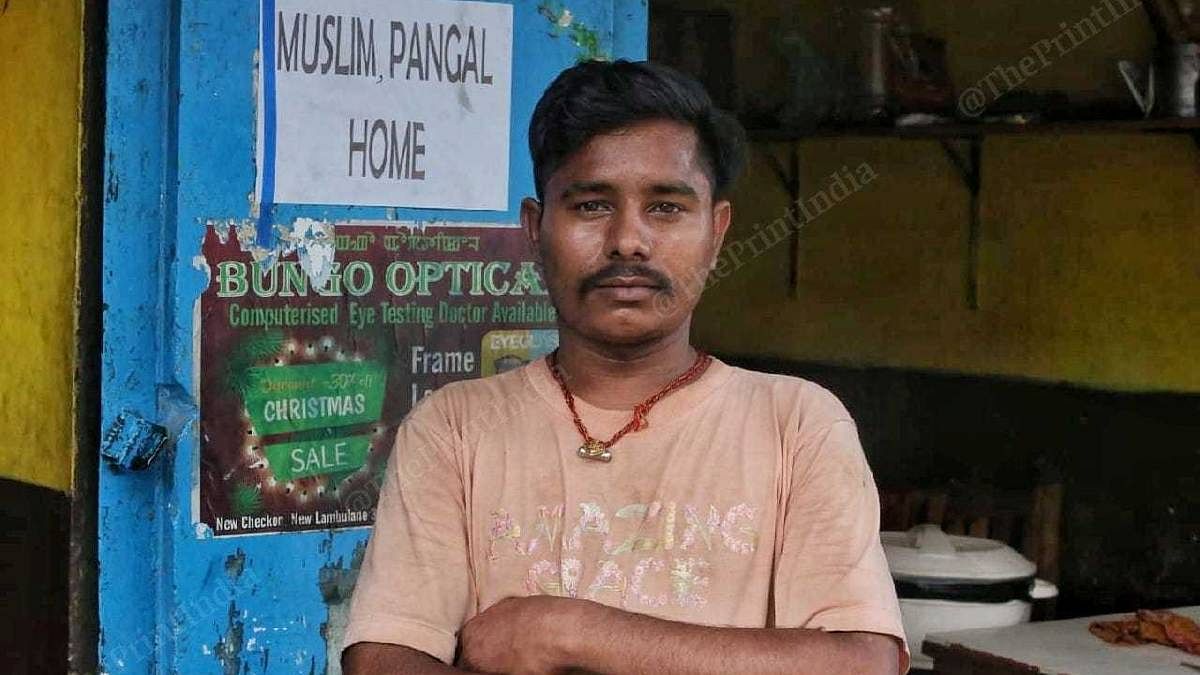 He said, "I really hope that normalcy will be restored soon. This has really hurt local businesses."
Lucky Ali concurred. "I have opened my shop today after two months but there is no customer. How can we small shopkeepers avoid this? He asked.
Ali said, amid rising incidents of violence, shopkeepers in the area are staring at an uncertain future. "We are not sure that things will return to normal in the coming months. This is a real crisis."
(Click here to read this news in English)
(Editing: Almina Khatoon)
---
Also read: Government again bans internet services in Manipur, net will remain closed till July 10
---