Someone has rightly said that trees and plants are man's best friends. They do not say anything, but contribute to human life in many ways. Small plants planted in the house not only add to the home decor, but also purify the polluted air in the house and make it breathable.
Our lifestyle has changed a lot with time. Now people prefer to live in big multi-storey apartments instead of living in single houses. By living in these multi-storey apartments, our status increased, but we kept moving away from nature. Nothing is wrong now, if you are a nature lover and you love plants very much, then you can decorate your small apartment with indoor plants and also keep the air of your house fresh. If you want to keep the air of your house pollution free, then you can install air purifying indoor plants. When you return home in the evening after a tiring day, you will feel refreshed and relaxed in the atmosphere of your home. You can keep these indoor plants in the living room, bedroom and balcony. These indoor plants will not only enhance the beauty of your house but will also provide clean and pure air to the house. These air purifying indoor plants are as follows-
Spider Snack
This is the best air purifier indoor plant. The special thing about this plant is that this plant does not require much care. It is an evergreen plant and its leaves are thick, sharp and long. The fragrance of the cream colored flowers in it adds fragrance to the atmosphere of the entire house. This plant works to filter carbon monoxide and other harmful elements from the atmosphere. But keep it at a place where direct sunlight does not fall on this plant.
english ivory
This plant gives an elegant look to the home decor, and also helps in removing harmful chemicals and dust particles from the air of your house. Whether you live in an apartment or a single house, you can enhance the beauty of your rooms by planting this plant in your window. This is an indoor plant which is easy to manage. This plant grows comfortably in both sunny and shady places. If this indoor plant is taken care of properly and properly, then this plant survives for a long time and enhances the beauty of the house.
Aloe Vera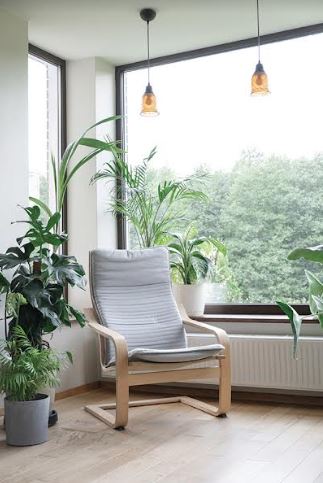 Aloe vera is the best indoor plant. This is a plant which not only works to keep the air of the house pure, but this plant also has many health and beauty benefits. The specialty of this plant is that it does not require much water and sunlight. This plant cleans the air by removing the impurities present in the air.
snake plant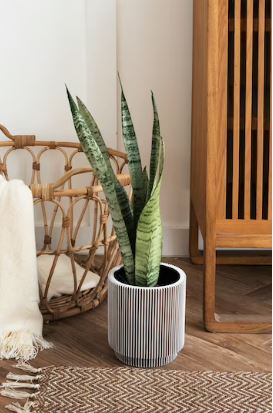 Snake plant is also called 'mother-in-law's tongue. This plant is from the lily family. This plant needs moisture to grow, hence it is planted in a humid place. A study has proved that this plant works as an air purifier by removing toxic elements present in the air.
fern
This indoor plant with small leaves is very beautiful to look at. This plant does not require much sunlight and water. But always keep its soil moist. This indoor plant helps in removing formaldehyde spread in the air of the house. By removing small particles spread in the air, it purifies the air and makes it breathable.
money plant
Generally, money plant is seen in all the houses. By removing carbon monoxide and carbon dioxide spread in the home environment, this plant acts as an air purifier and helps in increasing the amount of oxygen.
baby rubber plant
Actually the rubber tree is very big. But if you want to decorate your house with this plant, then you can keep the baby rubber plant. You can purify the air by keeping baby rubber plant in bedroom and kids room. This plant releases oxygen in large quantities and helps in removing the chemicals spread in the air.
Areca Palm
This indoor plant removes poisonous gases like formaldehyde, carbon dioxide and carbon monoxide from the air and fills the atmosphere with pure oxygen. If you want that there is no shortage of oxygen in the environment of your house, then plant 4 Areca Palm plants in the house. This plant requires less sunlight, but keep it in sunlight once in two-three months.
Bamboo Palm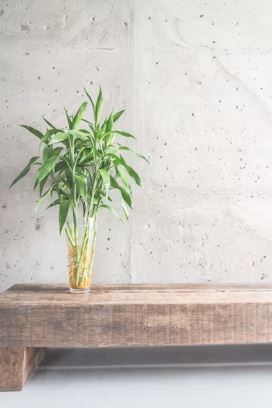 If you want to keep a beautiful indoor plant in your home, then bamboo palm is the best option. Apart from looking beautiful, these plants also work to purify the indoor air. This plant also easily removes formaldehyde and benzene from the air and makes the air in the house breathable.
peace lily
The flowers of this plant are very beautiful and this plant helps in purifying the air of the house by removing harmful particles present in the air and disease causing dust and germs. Peace lilies can be placed anywhere including bathrooms, laundry rooms and kitchens. This plant removes the extra moisture spread in the air.
Chinese Evergreen
If you are looking for a plant as a house plant, which purifies the air of the house and also plays an important role in home decor, then you can buy Chinese Evergreen. This plant with red and green colored leaves needs medium light and this plant does not require much care. This plant also makes the air of the house healthy and breathable by removing the toxic elements spread in the air, but if there are pets in the house, then keep them away from this plant.
dragon tree
This quiet friendly plant removes the air chemicals and dust particles spread in the environment and cleans the air of the house and makes it breathable. This plant with green- purple colored leaves adds charm to the home decor.
– Devansh Sharma