You are also going to be a bride and want to look like a perfect bride on the most special day of your life, then try these 5 trendy and new bridal hairstyles. You can try these hairstyles from Pre Wedding Function to the wedding day or even in the post wedding party.
French Knot With Twist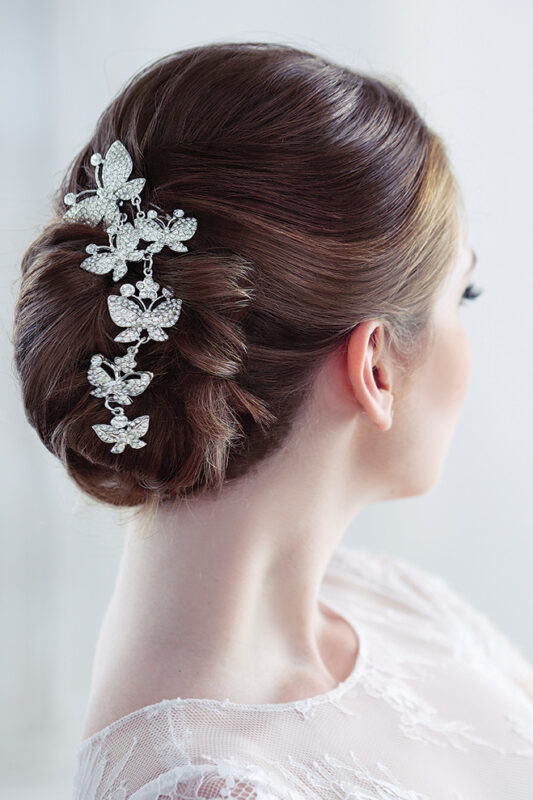 Taking a section of hair from the top center, backcombing it and pin it up making a puff.
Take a small section from both the sides near the ear and pin it near the puff.
Now take the hair from the right side to the left side and secure it with a pin.
While backcombing the hair on the left side, make a French knot.
– Decorate with hair accessories.
Twisted Bun
Lightly backcombing the entire hair.
Now take a little hair and twist it lightly and pin it behind.
Now twist all the hair together and make a bun.
Leave a few strands of hair in front.
– Decorate with hair accessories.
Flower Girl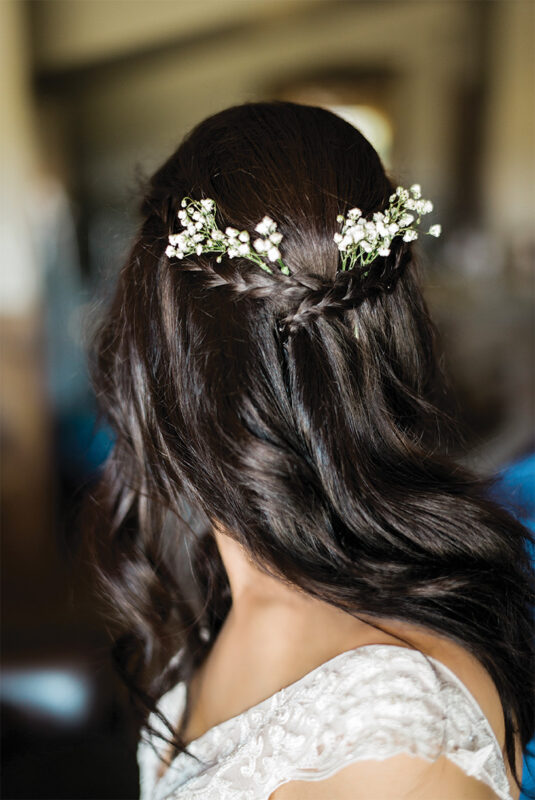 Straighten the entire hair.
– Remove demand in the middle.
Make a loose braid by taking a very thin section from both sides near the ear and secure it with a black rubber band behind in a cross as shown in the picture.
– Decorate with flower accessories.
Evening Bride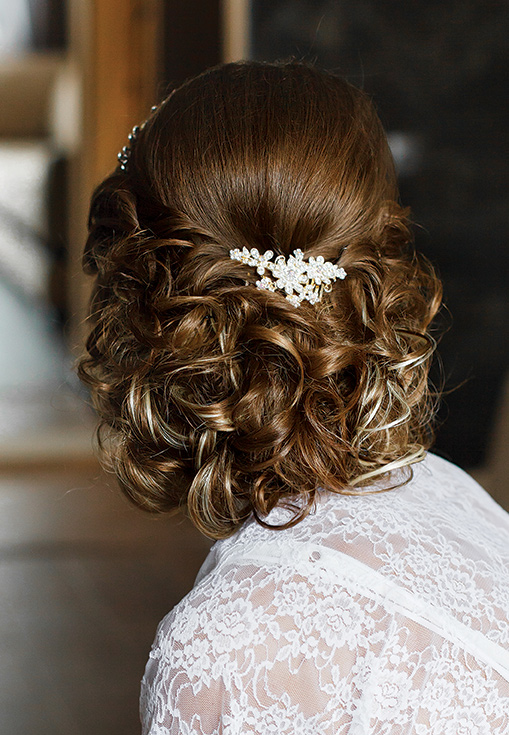 This bun will give you a completely different look in the wedding season.
It is also in trend nowadays and looks beautiful on every face shape.
+ Backcombing a section of hair from the top and pin it at the back giving a slight puff look.
Take thin sections of all the hair and tong them.
Now without opening the tong, pin each section back one by one in the shape of the bun.
– Decorate with flowers.
Top Wedding Bun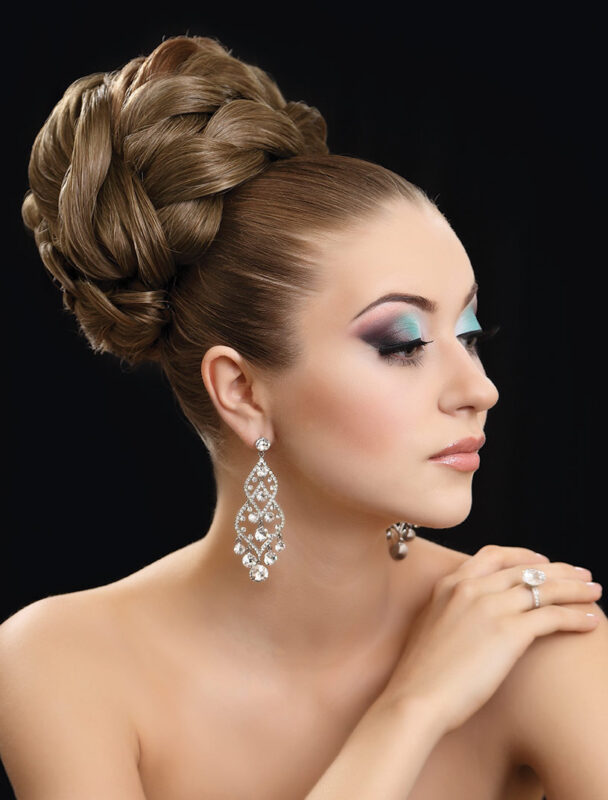 Comb the hair properly and make a tight ponytail on the top.
Apply gel to get a completely flat look.
Now take a thin section of hair from the ponytail and do backcombing and pin it in the shape of a bun while crisscrossing it.
Give the final touch to the bun with hair spray.