Why should we exercise? If a Google search is done regarding this question, then you will get to read its countless benefits. Along with the benefits related to fitness and health. But it also needs to be noted that exercise also improves our mental health. In this context, Rohit Shelatkar, VP of Vitabiotics Limited, Fitness and Nutrition Expert told many important things.
Countless scientific studies have proven a direct link between exercise and improved mental well-being. Whether it is treating depression, reducing anxiety or dealing with ADHD (Attention Deficit Hyperactivity Disorder), regular exercise has a direct impact on our mental and emotional state. The science may not be clear on this, but now we should not limit exercise only to increase aerobic capacity and strengthen muscles, but we should also see it as a boon to our brain.
Some of the important indirect effects of exercise on our mental health are given below. These changes may not be directly visible on the body like bulging strong muscles, but can greatly benefit our mental health.
Helping to reduce stress…
Daily aerobic exercise, such as running, bicycling, walking, and swimming, has been shown to help the brain control its response to stress, reduce inflammation, increase resistance against oxidative stress, and even accelerate nerve development. Is. The endorphins released by the brain when we exercise are beneficial for our overall mental health, as these are chemicals that act as natural pain relievers and also improve the sleep-wake cycle, resulting in relaxation of stress . Thus overall exercise does not make us feel overwhelmed with the workload at hand and maintains a positive outlook on life.
Also Read: Health And Fitness: Best Home Remedies For Mental Health
Stay away from bad addiction
Being humans, it is possible that we may lose our sense of emotional balance or mental balance by being influenced by different occasions and circumstances. To deal with such situations, people often take refuge in alcohol, cigarettes or drugs. While exercise is a better option in these situations, as it helps the body reduce its dependence on such substances and in many ways almost kills addictions. By exercising regularly, we can help our body and mind cope with the stresses of life, which have been especially made worse by the pandemic.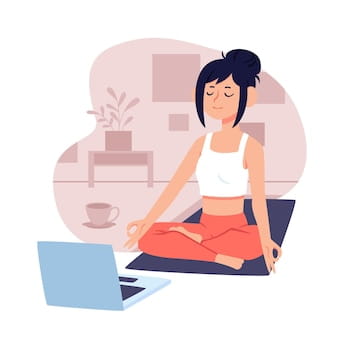 Reducing the Effects of ADHD…
People with ADHD may find it difficult to maintain relationships and have low self-esteem. Usually such people are hyperactive and have symptoms of amnesia, which is treated by giving talk therapy or by giving medicines. Yet scientific research is increasingly corroborating the suggestion that exercise has a positive effect on individuals who struggle with ADHD symptoms. Exercise helps to increase the amount of naturally occurring chemicals in the body, such as serotonin, dopamine and norepinephrine. All these chemicals can help in increasing the memory, concentration, mood and motivation of ADHD patients.
The brain-gut connection and the role of exercise in it
People often talk about having a 'gut feeling' or craving for food, which helps to set their mood. This is because our brain and our gut are closely related. In fact, the human gut is often called the 'second brain' because it has its own independent nervous system. A delicate network of about 100 million nerve cells is spread across the wall of the intestine. This neural network is such a sophisticated system that it continues to function even if the basic neural connection between the gut and the brain (i.e. the vagus nerve) is severed. Apart from this, despite serotonin being called the neurotransmitter of the brain, about 90 percent of the body's serotonin is actually made inside the digestive system.
Also read: Miraculous Benefits Of Brahmi
The role of exercise in this brain-gut relationship is that the moment we start exercising regularly, we start being more conscious about what we eat. Paying so much attention to our diet has a direct impact on our mental health, as we know how important food and nutrients are to our overall health. Apart from this, people who exercise regularly and burn a lot of calories can also take some relaxation regarding their diet. They do not deprive themselves of the small pleasures of life, such as occasionally eating cake and pizza or having a drink. As a result, the temporary but acute feeling of unhappiness caused by stopping oneself from eating and drinking can be reduced.
Overall our brain stands on a tripod of sleep, nutrients and oxygen and regular exercise helps all these three factors directly and indirectly. That's why science doesn't agree with anyone who doubts that exercise can't provide tangible benefits for mental health.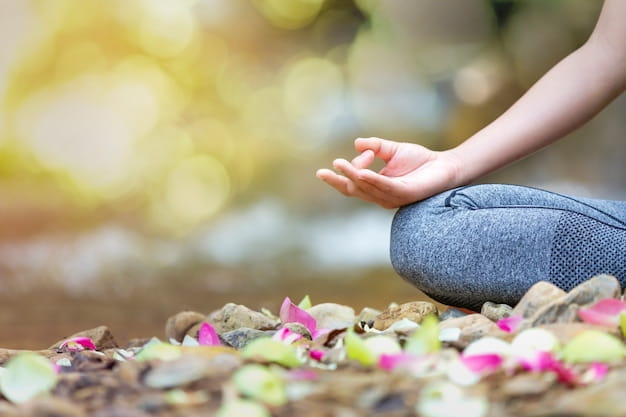 Photo Courtesy: Freepik
Download our mobile application https://merisaheli1.page.link/pb5Z and get Rs. 999, avail our subscription plan and get Rs. 2600 Free Gift.