Top 5 OTT Web Series: These days, watching web series has become a trend. Where once upon a time the magic of films used to appeal to people, now people are preferring to watch web series. The craze of OTT is at its peak among the people. People are preferring to watch every film, old or new, on OTT. If you also want to make your weekend wonderful, then definitely watch these films available on OTT. Today we are going to tell about 5 web series.
1. Love At First Sight
If you also like watching romantic films, then 'Love at First Sight' can be best for you. Those who fall in love at first sight.
Also read: Husband Nick Jonas's influence over Priyanka Chopra, couple immersed in romance, see these unseen photos
2. Bombay Meri Jaan
If you want to know interesting things related to Mumbai, then the film 'Bombay Meri Jaan' can be best for you. It is released on Netflix on 14 September. This film is directed by Shujaan Saudagar. Let us tell you that this film is made on the life of Don Dawood Ibrahim.
3. Kaala
The series 'Kaala', released on September 15, is continuously making headlines. It is getting tremendous love from the audience. It has been released on Disney Plus Hotstar Plus, which is full of action, crime and drama.
4. Sex Education
At present, the new season of Netflix's most popular series 'Sex Education' is ready to be released, it will be streamed on September 21. There have been three seasons of this series so far.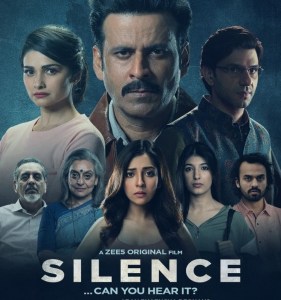 5. Silence
Manoj Bajpayee's film 'Silence' got a tremendous response from the audience. You can watch this series on ZEE5. For information, let us tell you that in this Manoj is seen playing the role of a police inspector, who handles the murder case of the justice's daughter brilliantly.
Related