Dunki New Poster: Dunki tells the story of love and friendship. The film is a heart-touching story of friends who set out on a journey away from their homes to fulfill a dream. A difficult but life changing journey. Celebrating the feeling of being with friends and family, the makers of Donkey today launched two attractive posters of the film to celebrate the festive spirit of the film and the joy of being with loved ones on Diwali (Diwali 2023). Is.
Also read: Pippa dashes people's expectations, Ishaan's 'Fauji' avatar fades away
Poster depicting love and friendship (Dunki New Poster)
Filled with love, laughter and friendship, these two new posters introduce the cast of Donkey. Which includes Taapsee Pannu, Vicky Kaushal, Vikram Kochhar, Anil Grover along with Shahrukh Khan.
These posters reflect the real sentiment, which shows that friendship is a part of one's family. Whoever has seen this poster has liked it and given his love.
Without such a family, how would be Diwali and how would be New Year? The real fun lies in traveling with you, staying with you, and celebrating with you… Donkey's whole world is these owl's leaves!

The #DunkyDrop1 is out now.
Watch it here: https://t.co/OlicweXz7M#Dunky releases… pic.twitter.com/qLwGTaKoCG

— Shah Rukh Khan (@iamsrk) November 10, 2023
A heart touching glimpse was seen
The film Donkey Drop 1 has a heart-touching world created by Donkey director Rajkumar Hirani that wins everyone's heart. A glimpse into the world of love and friendship has been seen which is very wonderful. The posters take it further and highlight the deep bond between the colorful characters.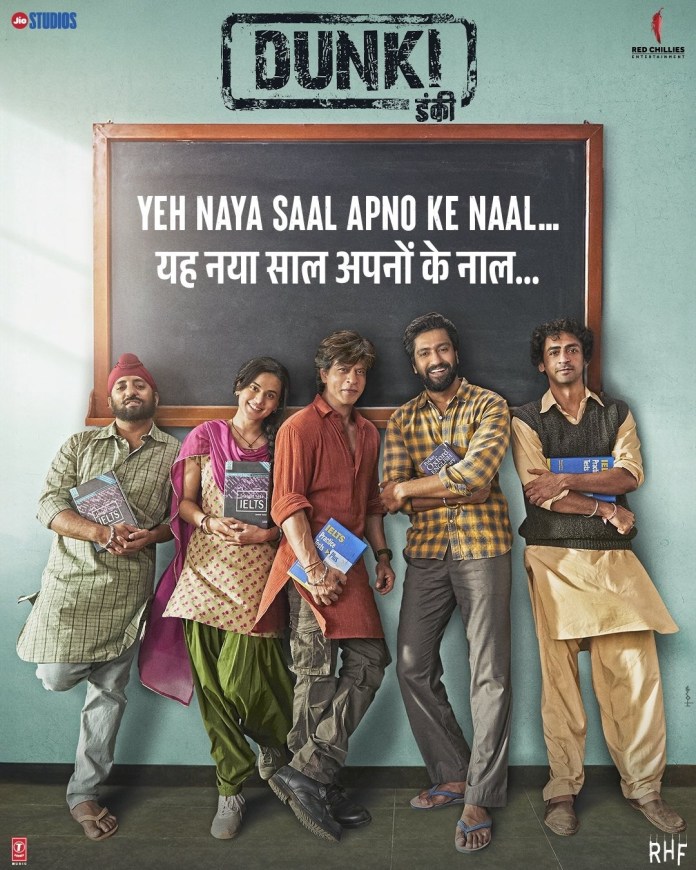 To be released in December (Dunki New Poster:)
Presented by Jio Studios, Red Chillies Entertainment and Rajkumar Hirani Films, produced by Rajkumar Hirani and Gauri Khan, written by Abhijat Joshi, Rajkumar Hirani and Kanika Dhillon, Dunky is scheduled to release in December 2023.
related