Full On Comedy Web Series On OTT: Many times there is so much stress in life that one does not feel like doing any work. In such a situation, there is a need to refresh the mind. In this condition, it is best to have a plan to travel somewhere, but sometimes due to lack of time, we are not able to think of an outing. During this time, OTT is a medium which brings us a lot of entertainment. For this neither do we need to go out of the house, nor is there any unnecessary expense. But many times we get confused as to which are those movies or web series which have an overdose of comedy. So let us clear this confusion, and tell you about some overdose comedy films.
Also read: Are you also fond of scary movies and web series on OTT? So definitely read this news
'Chacha MLA Hai Hamare' (Full On Comedy Web Series On OTT)
If you are bored and want to watch something entertaining then 'Chacha Vidhayak Hain Humare' is a good option. Stand up comedian comedian Zakir Khan is a well-known name, who has added life to this series.
This is a comedy series so it is full on entertaining. You can watch it on Amazon Prime Video.
'Home Shanti Home'
If you want to make your day with family special, then you can watch 'Home Shanti Home'. Believe me, after watching this you will not be able to control your laughter. You can watch this series limited to only 6 episodes in a day.
You should know that to watch this series you will have to go to Disney + Hotstar.
'cheerful'
You must have understood from the name itself that the person whose name is 'Hasmukh' must have it inside him. The series depicts the story of a man who wants to become a stand up comedian.
In such a situation, how he entertains people is a matter to be seen. You can watch this series on Netflix.
'Due Date' (Full On Comedy Web Series On OTT)
If you like watching Hollywood web series, then 'Due Date' has come with an overdose of laughter for you. Based on a unique road trip of two friends, this film will definitely make you laugh out loud.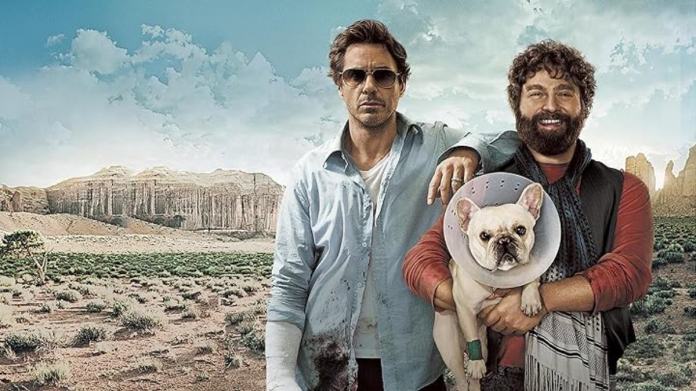 You can enjoy it on Netflix.
'Life is perfect'
If you are fed up of your boss's nagging and want to refresh your mood, then watch 'Life Sahi Hai' today itself. The story of four unmarried friends, the bonding of their personal and professional lives is in a very comedy style. You will feel completely fresh after watching this.
You can enjoy it without spending money on G5.
related