Prithviraj Kapoor Birth Anniversary: One name from the Hindi film industry who has been given the title of 'Grand Father of Bollywood' is Prithviraj Kapoor. This great actor took the film world to a point which became memorable forever. Prithviraj Kapoor started his career with silent films and traveled to color films. In such a situation, the world knows the pillar of cinema by the name of Prithviraj Kapoor. Today is the actor's birthday, so remembering him on this special occasion, we are going to tell such interesting stories about him which very few people would know.
Also read: Isha Malviya got angry due to this action of Samarth Jurel, the matter reached the point of breakup.
Born in Pakistan, came to Mumbai to act (Prithviraj Kapoor Birth Anniversary)
The great actor Prithviraj Kapoor was born on 3 November 1906 in Lalpur. Let us tell you that now this city is in Pakistan and it is known as Faisalabad. Today is Earth's 117th birth anniversary. The actor did his studies in Peshawar, but he realized that there was an artist hidden within him.
In such a situation, Prithviraj decided to go to Mumbai and shifted there in the year 1928. After coming to Mumbai, the Maya city, he tried his luck and entered the field of acting.
Started career from theater (Prithviraj Kapoor Birth Anniversary)
After shifting to Mumbai in 1928, he joined the Imperial Theatre, and worked there as an extra artiste without pay. After this, after learning the intricacies of acting, he made his debut in the year 1931 with the film 'Alamara'.
This film was a silent film, in which he played roles from youth to old age at the age of 24. After this role, he also got the title of 'Bhishma Pitamah'. After the first silent film, the actor worked in 9 consecutive silent films. After this, the actor worked as supporting actor Vidyapati in his first talking film 'Alam Ara'.
Why was it called 'Jhola wala Fakir'?
Prithvi Raj Kapoor, rich in versatility, is called the pillar of Hindi cinema. Few people would know that after the completion of his film, Prithvi used to spread his bag and beg. Yes, you read it right, but he begged not for himself but for the worker fund.
It is said that after the three-hour show of the theater was over, he used to stand at the gate carrying a bag. In such a situation, people coming out after watching the show used to put some money in the bag, with this money Prithviraj had created a worker fund.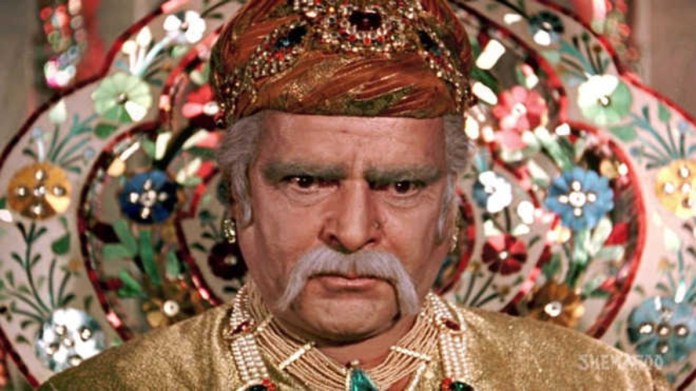 Honored with Padma Bhushan (Prithviraj Kapoor Birth Anniversary)
Prithviraj Kapoor did many memorable roles in his film career, one of them was 'Mughal-e-Azam'. The actor played the role of Akbar in this film, which is memorable even today. Prithvi was also awarded Padma Bhushan in the year 1969 for his excellent acting in films.
related