PM Narendra Modi Birthday Special: Prime Minister Narendra Modi is a name which is making its mark not only in the country but also abroad. Narendra Modi, who has been ruling the country as PM since 2014, is going to celebrate his 73rd birthday on 17th September. Modi has taken many such decisions till now which are historic. PM's personality has influenced not only politicians but also actors.
On the occasion of Narendra Modi's birthday (PM Modi Birthday), we are going to tell you about those actors who have surprised everyone by playing the character of Modi. This list includes Vivek Oberoi to Rajat Kapoor. There is a small glimpse of him in some films and another film is dedicated to Narendra Modi only.
Also read: Tara Singh of 'Gadar 2' continues, the film played a good innings even on the 36th day.
PM Modi/Vivek Oberoi (PM Narendra Modi Birthday Special)
The acting of veteran actor Vivek Oberoi cannot be doubted. Vivek, who has given life to every character, has played the role of Prime Minister Narendra Modi in the film PM Modi. Film director Omung Kumar has also named this film based on the life of PM Modi as PM Modi, which has given it a different identity.
Vivek Oberoi has brought the character to life in the role of Modi. In this film, Modi's journey from childhood to becoming Modi has been filmed in such a way that even the audience got confused between Modi's reel and real life character.
Uri: The Surgical Strike / Rajat Kapoor
You all must have seen Uri: The Surgical Strike. This film created a stir at the box office and surprised everyone with its huge earnings. While Vicky Kaushal was seen playing the lead role in the movie, actor Rajat Kapoor in the role of PM won such applause that everyone kept watching.
Modi's character in the film took Uri: The Surgical Strike to its peak.
Battalion 609/KK Shukla
Battalion 609 is one of the best Bollywood films. This film was made by director Brijesh Batuknath Tripathi, and KK Shukla played the role of PM Modi.
The film has clearly shown how the PM has surprised everyone by taking historic decisions. KK Shukla's character in the movie was highly praised.
Namo Saune Gamo/ Lalji Deoria (PM Narendra Modi Birthday Special)
Former CM of Gujarat and now current Prime Minister Narendra Modi is making waves everywhere. Actors were so impressed by his personality that they made a film on his life. One of these films is Namo Saune Gamo, in which Modi's journey from childhood to becoming CM has been depicted in detail.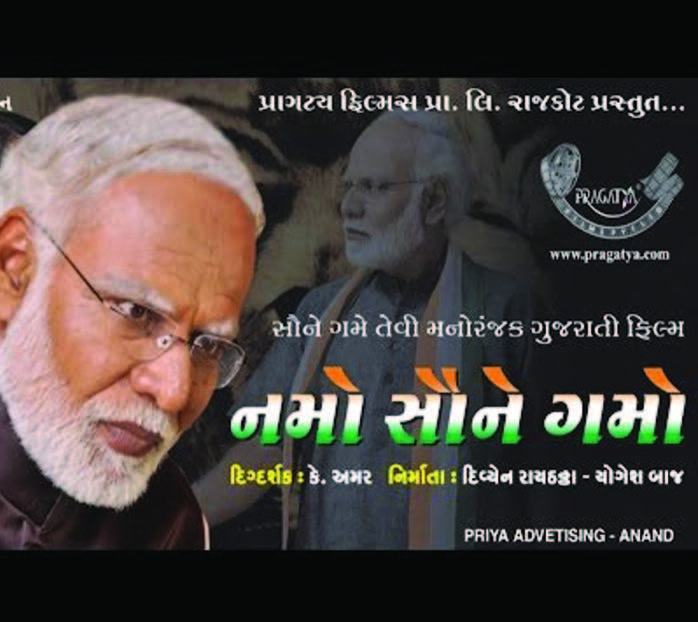 This is a Gujarati film in which the character of Narendra Modi is played by Lalji Devariya. The movie was successful in cementing its place in the list of superhit films. Let it be known that in this film Narendra Modi has been shown in the role of CM and not PM, which is very interesting.
related