Shah Rukh Khan: In Bollywood, the name of King of Romance Shahrukh Khan is coined. Shahrukh, who kept distance from the big screen till last year, made a comeback after 4 years with the film 'Pathan'. This film was released in January this year, which made such a big hit at the box office that Shahrukh's name started ringing everywhere. The film's record-breaking earnings proved that Pathan's charm is still intact in the industry. In such a situation, now you should know that from Pathan to Jawan, he is going to bring a new era in the Bollywood industry, which will rain hit films. So let's take a look at the list of his upcoming films from the films released in the year 2023 to 2024, which everyone is eagerly waiting for.
'young'
Shah Rukh Khan's film 'Jawaan' is nearing its release. There is a lot of enthusiasm among the fans about the film. All the fans are waiting for the release of this film. Let us tell you that looking at the discussions of the film, it seems that it too can create a new record of its own.
In fact, the advance booking numbers coming in from overseas suggest that Jawan will be a huge hit worldwide.
Shahrukh Khan has done a wonderful cameo in 'Tiger 3'
Salman Khan Shah Rukh Khan starrer film 'Tiger 3' is going to hit the big screen this Diwali. Shahrukh Khan has a great cameo in this film.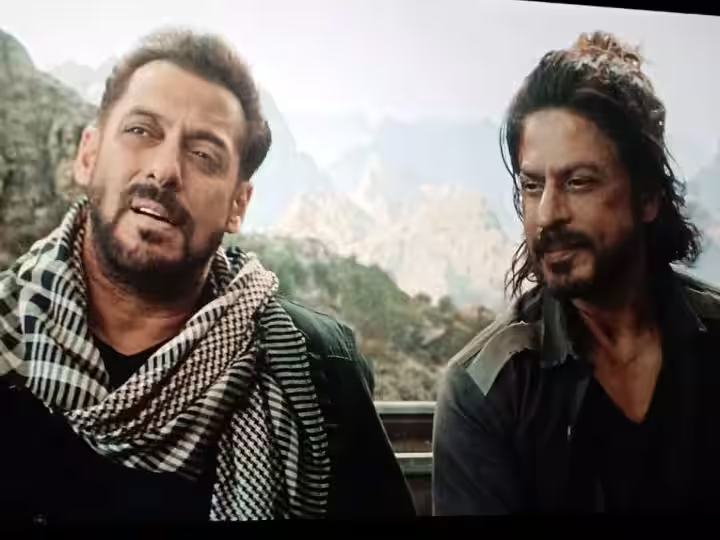 If we talk about the count of films including cameos, then this will be Shah Rukh Khan's third film to be released this year.
'Dunky' is coming next (Shahrukh Khan)
After spreading his action in 'Jawan', King Khan's Danki is also ready to hit the theaters in December this year. Taapsee Pannu will be seen opposite Shahrukh Khan in this film directed by Rajkumar Hirani.
Talking about the film, it is a double tadka of romance and comedy which is in the news.
King Khan and Big B will share the screen after years
Let us tell you that recently it has been announced that after a long gap of 17 years Shah Rukh Khan and Amitabh Bachchan will once again be seen sharing the screen. Be aware that before this both of them have worked together in 'Don 1' and 'Don 2'.
Now the fans are eagerly waiting to see them together.
Shahrukh Khan's next film with Karan Johar?
A news has come about Shah Rukh Khan that he may soon work with Karan Johar. However, there is no official stamp on this matter yet.
In fact, Shahrukh Khan and Karan Johar have teamed up for their chat show, in which Aryan Khan's name is also included. So far no more information about it has come to hand.
related