Rekha Affair And Marriage: Love does not happen in everyone's life, it is said that it happens only to those who are very lucky. One who is destined to live alone cannot fill his life with the colors of love despite his best efforts. Then no matter how many monsoons come, they pass without Piya. Such is the life story of evergreen actress Rekha. Although love knocked many times in the actress's life, still she has to spend every night alone and every morning she has to start the day in the same loneliness.
Also read: This Pakistani actress wants to slap Kangana Ranaut, said- 'She has no knowledge'
Rekha's name has been associated with many actors (Rekha Affair And Marriage)
Even today, Rekha, who beats new heroines with her beauty, was once famous for the churches of her love. Rekha's name has been associated with many famous stars of the industry. Names from Jitendra to Amitabh Bachchan are included in this list. But still today Rekha spends every evening in loneliness. The actress has also got the tag of 'house breaking woman', yet why is she single.
Rekha's name remained in discussions with Vinod Mehra
The love letters of famous actors of their time, Vinod Mehra and Rekha, are widely distributed in the industry. It is also claimed that Rekha had secretly married Vinod Mehra, but the actor's mother did not like this relationship and she threw the actress out of the house. Although Rekha waited for Vinod Mehra, he could not convince her mother and both of them parted ways.
Rekha has also been in love with Sanjay Dutt (Rekha Affair And Marriage)
The actress also flirted a lot with Sanjay Dutt in the 80s. Actually both of them worked together in a film named 'Zameen Aasman'. At the same time, the closeness between the two increased and the news of their linkup caught fire. However, this relationship did not last long and both separated.
Name has also been associated with Amitabh Bachchan
Amitabh Bachchan and Rekha's love affair has also been discussed a lot. Even today the news of their love keeps coming. It is to be known that on the sets of the film 'Ganga Ki Saugandh', the relationship between these two was exposed. Though they tried hard to hide their relationship, but they say that Ishq aur Mushk hide nahi chahiye toh bhala how was it possible. But the love of both of them got separated and Jaya Bachchan knocked in Big B's life.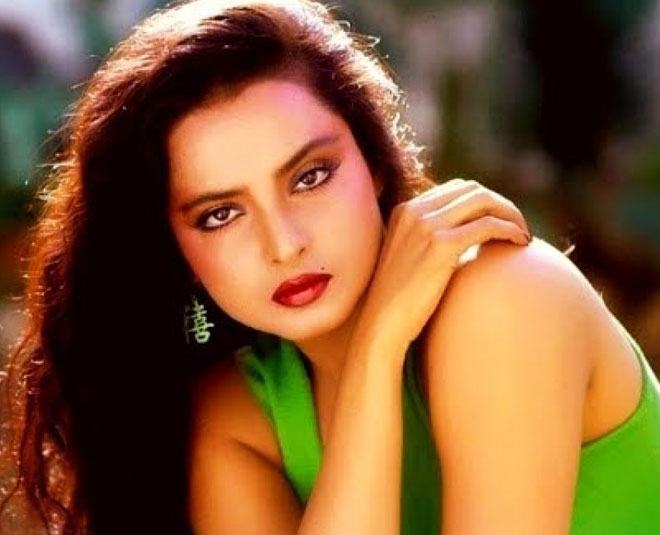 Jitendra and Rekha's love affair also made headlines
Jitendra's name also comes in this list. According to the reports, only after the marriage of Jitendra, the news of Rekha and their relation got hot in the market of Gossip. It is also said that Jitendra wanted to break his marriage for Rekha, but the relationship between the two could not be sealed and they separated.
Was married to a businessman (Rekha Affair And Marriage)
There was spring in Rekha's life, even if only for a while. According to reports, in the year 1990, Rekha married Mukesh Aggarwal, a businessman from Shahdara. Mukesh was such a big fan of Rekha that he used to come from Delhi to Mumbai and go to Rekha's sets. But there was no marriage in Rekha's fate because after one year of marriage, Mukesh gave his life by hanging from Rekha's dupatta.
related