Kapoor Family: Kapoor family is the oldest family in the film industry which does not need any introduction. Every person of this family always remains in the limelight for one reason or the other. But Raj Kapoor's family is the most famous family in the industry. Today we are going to talk about Rajiv Kapoor, the youngest of Raj Kapoor's 3 sons, and his ex-wife. So let's know who is Rajeev's wife and where is she now?
Also read: Kata Kapoor family's daughter-in-law's leaf from big budget film, this actress will become Sita!
Rajeev Kapoor did love marriage with Aarti
Let us tell you that Rajiv Kapoor married Aarti Sabharwal in the year 2001 against his family. Aarti was not a housewife, but an architect and fashion designer. Aarti, a resident of Delhi, was born on 25 September 1967 and has done her graduation in Design and Architect only. She went to New York to study design. Aarti started her career as an architect.
Both separated in the year 2003
Rajeev and Aarti's love marriage did not last long and both of them got divorced in the year 2003. After the divorce, Aarti moved to Canada where she started working as a para-legal in a law firm. But this job of his also did not last long. She later returned to Delhi and launched her own fashion label Zachary in 2004, but that too flopped.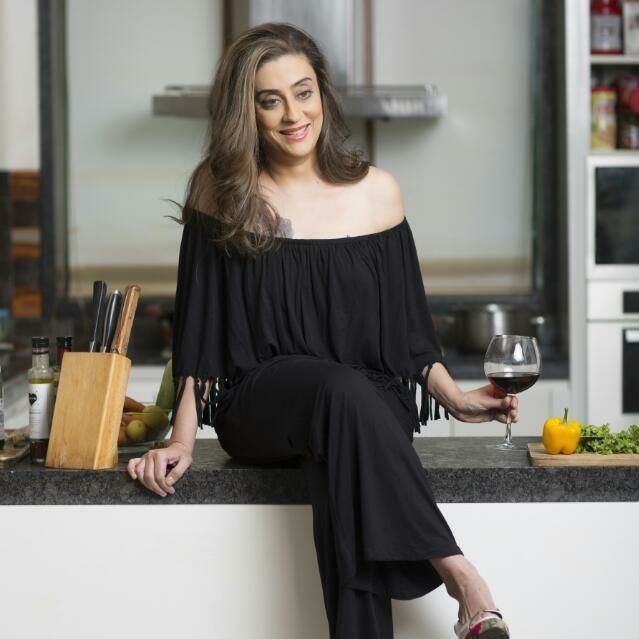 Aarti opened pickle business (Kapoor Family)
When her fashion business failed, Aarti started a pickle business called Pickle Pokal. This business of hers is going very well, which she often adds on social media.
Aarti is still single
After divorce from Rajeev Kapoor, Aarti did not settle down, she is still single. Now Aarti is 53 years old, but looking at her fitness, you cannot guess her age. Talking about her ex-husband Rajeev, he also did not remarry after divorcing Aarti.
Aarti tried to establish a relationship with the Kapoor family.
Let us tell you that Aarti Sabharwal tried to establish a relationship with the Kapoor family. He also followed Neetu and Riddhima on Instagram but Neetu Riddhima has not followed him back. This clearly shows that the Kapoor family does not want to have any relation with him. In such a situation, Aarti is also living her cool life and never even tries to meet her sister-in-law Neetu Kapoor and Babita Kapoor.
Kapoor family did not accept her as daughter-in-law
According to reports, Aarti was never accepted by the Kapoor family as their daughter-in-law. Even when she was the daughter-in-law of the Kapoor family, she was never spotted with any family members. Now even when Rajiv Kapoor is no more, Aarti does not maintain any kind of relationship with him. Not only this, even after the death of ex-husband Rajiv Kapoor, there was no reaction from Aarti.
related