Kader Khan Anniversary: Veteran Bollywood actor Kader Khan gave 44 years of his life to the industry. During this period, Kader Khan did the job very well from making people laugh to making them cry. Today is the birthday of Kader Khan, who fits into every character. The actor introduced his acting skills in many Bollywood films and made his special place in the hearts of millions of people. Today, on the special day of the actor's birthday, we are going to tell an incident related to the actor's life which is very interesting. You too will be surprised to hear this story.
Also read: Siddharth Malhotra, Vivek Oberoi, Shilpa Shetty's look in action mode left the senses stunned.
The actor was born in this country (Kader Khan Birth Anniversary)
Let it be known that Kader Khan was born on October 22, 1937 in Kabul, Afghanistan (Kader Khan Birth Anniversary). After giving great films to the film industry for 44 years, he left this world with tears in his eyes in the year 2018 after a long illness. The actor may not be among us today but he always became immortal with his memorable films and settled in everyone's heart.
Why did Kader Khan use to go to the cemetery in his childhood?
Kader Khan, who makes people laugh with his acting, has been unique since childhood. There is a very interesting incident from Kader's childhood when he used to go to the graveyard to escape from school. According to reports, his mother used to send him to the mosque to study, but he used to run away from there and go to the cemetery. Going there, he used to revise what he had studied during the day. You might be wondering why he used to study there, then let us tell you that he found peace in the cemetery.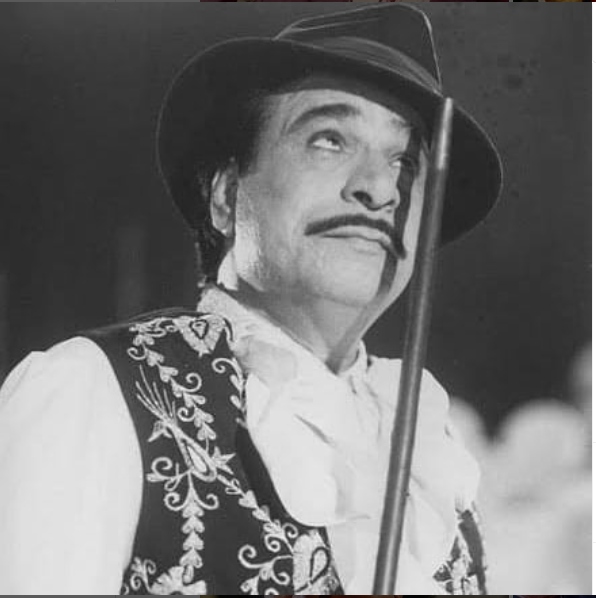 Found the path to acting in the graveyard itself
Kader Khan used to go to the graveyard regularly and read there in peace. One day while he was studying, suddenly someone shone a torch on his face and asked Kadar, what are you doing here? Then Kader replied without any fear that he was studying. Ashraf Khan was impressed after hearing the actor's answer and advised him to enter the field of acting. Kadar followed his advice and earned name in the world of acting.
Hit films of Kader Khan (Kader Khan Birth Anniversary)
Kader Khan gave not just one but many hit films in his film career. This list includes great movies like 'Haseena Maan Jayegi', 'Khoon Pasina', 'Rajaji', 'Coolie No. 1', and 'Judaai'. Movies included.
related