Fittest actresses : There are many such actresses in Bollywood and television, after seeing whom people are unable to guess their age. All these actresses are very famous among the fans for their acting. Along with this, people are also crazy about their looks. Sometimes it seems as if the age of these actresses has stopped. People also believe that aging is not affecting these actresses. Let's know about those heroines who look young even at the age of 40.
sushmita sen is very beautiful
Recently, Sushmita Sen's web series 'Tali' has been released, after watching which everyone is praising Sushmita Sen fiercely. Not only acting, Sushmita's beauty is also discussed a lot. The actress looks very beautiful in whatever dress she wears. Sushmita Sen looks very young even at the age of 47.
Malaika Arora is glamorous
Malaika Arora collects a lot of headlines with her glamorous look. Fans are very fond of his different looks. Even though she is not that active in films, but from events to shows – her glamor is often visible. In every show and event, she stays on the front page of news with her styling and beauty. Malaika, who has crossed 49, competes with many actresses in terms of beauty.
Shweta Tiwari looks young
Looking at Shweta Tiwari's fitness, no one can say that she is beyond 42. People call Shweta Tiwari the sister of her daughter Palak Tiwari. The actress believes that to keep ourselves fit, we all should eat the best diet. Shweta Tiwari's secret to looking younger than her age is a good diet.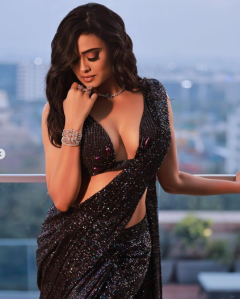 Shilpa Shetty is very hot
Bollywood actress Shilpa Shetty is known for her beauty and her amazing figure. The actress keeps sharing her beautiful photos with her fans every day, which everyone likes and showers their love on. People say that Shilpa looks very hot even after 48.
genelia is very charming
Genelia Deshmukh is called quite a charming and bubbly actress in the Bollywood industry. Even today people are crazy about Genelia's acting and her looks. Her age is not known by the looks of the actress. No one can tell Genelia that she is too old, but her fans believe that even at the age of 36, the actress looks very young.
related