Virat Kohli Car Collection: Indian cricketer Virat Kohli is called the 'King' of cricket, but do you know that he has a collection of luxury and expensive vehicles in his garage. Virat Kohli has Audi A8 L W12 worth Rs 2 crores to Bentley Continental GT worth Rs 3 crores.
All wheel drive and 820 Nm torque
Talking about Bentley Continental GT, it comes in petrol version. Engines ranging from 3993 to 5998 cc are available in its different variants. This cool car has power ranging from 500 to 626 bhp and torque ranging from 660 to 820 Nm. All wheel drive is available in this lively car.
Also read: Seeing the success of 'Jawan', this superstar wants to work with Atlee, has recently created a ruckus at the box office.

Four variants are offered in the car
Bentley Continental GT comes at a starting price of Rs 3.29 crore. Its top model is offered for Rs 4.04 crore. Four variants are offered in this great car. The company offers 20 color options in it.
Speed ​​of 100 kmph in 4 seconds
Virat Kohli owns many luxury cars including Audi Q7, Land Rover Vogue, Toyota Fortuner, Audi RS5, and Audi A8 LMX. Range Rover Vogue has a power of 523 hp and a top speed of 250 Kmph. This car reaches a speed of 100 kmph in 4 seconds. This starting price is Rs 2.39 crore ex-showroom.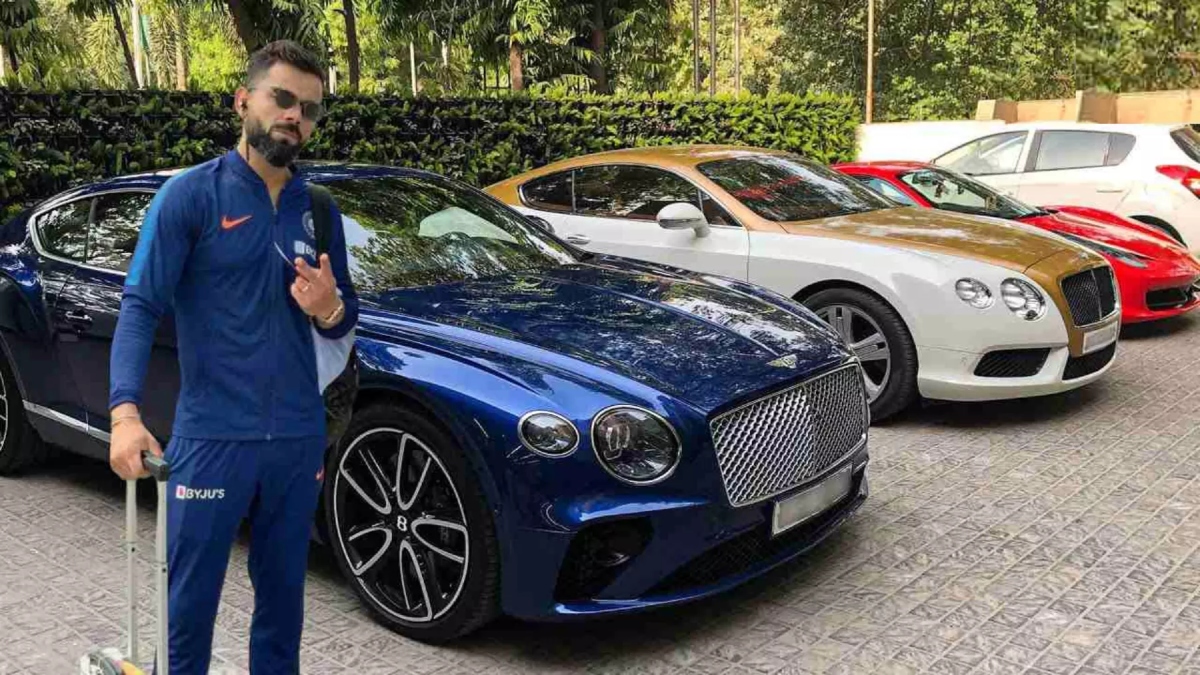 Mileage of 11.21 kmpl in a powerful car
According to the information, Audi Q7 has a powerful engine of 2995 cc. This powerful car gets a mileage of 11.21 kmpl. This powerful car gets the power of 335.25 Bhp. This is a seven seater car of the company. Audi Q7 is an all wheel drive car, which gives high performance on bad roads.
The car has 8 speed automatic transmission
The starting price of Audi Q7 in the market is Rs 82.49 lakh ex-showroom. It has two trims: Premium Plus and Technology. The car has a 3-litre turbo petrol engine. This luxury car has a power of 340 PS and torque of 500 Nm. This car has 8 speed automatic transmission.
Related