Bollywood News: There are many actresses in Bollywood who have left their mark in the industry on the basis of their talent. One of these heroines is also named Rati Agnihotri. Along with Tamil Telugu, Rati also won the glory of her brilliant acting , cinema. She has worked with many superstars of Bollywood, but her pairing with Mithun proved to be a hit. Rati Agnihotri's reel life jodis proved to be a hit but her real life jodis were often in the news. His life partner who came in his life turned out to be a villain, not a hero. The actress disclosed this herself and told that she has suffered a lot of pain in her married life.
Also read: When the actor lip-locked with his son's rumored girlfriend, there was a stir, watch the video
Was fond of acting since childhood (Bollywood News)
Let us tell you that Rati Agnihotri was born on 10 December 1960 in Bareilly, UP. But his father was transferred to South, so his studies were done there. The actress was fond of acting since childhood. When she was only 10 years old, she used to dream of working in films. But when she turned 16, she got a chance to act in a South Indian film.
In fact, South's film maker Bharti Raja caught the eye of Rati while playing in school. After this, he started his acting career with the South film 'Pudiya Varpukal', which proved to be a blockbuster in the year 1979. After this he worked in about 32 films which were from South only.
Got recognition from this film
80s Bollywood actress Rati Agnihotri got recognition in the industry from the film Ek Duje Ke Liye. His acting was highly appreciated in this. Rati's film was released in the year 1981 in which her hero was Kamas Hasan.
All the songs of the film proved to be superhit which people still like to listen to. The success of this film made the actress famous overnight.
Made her Bollywood debut with this film (Bollywood News)
Actress Rati Agnihotri turned to Hindi cinema after the year 1981. Talking about his debut film, he made his Bollywood debut with 'Ek Duuje Ke Liye' and after that he went on to do many hit films like- Coolie, Pasand Apni Apni, Tawaif, and Shaukeen along with many other films.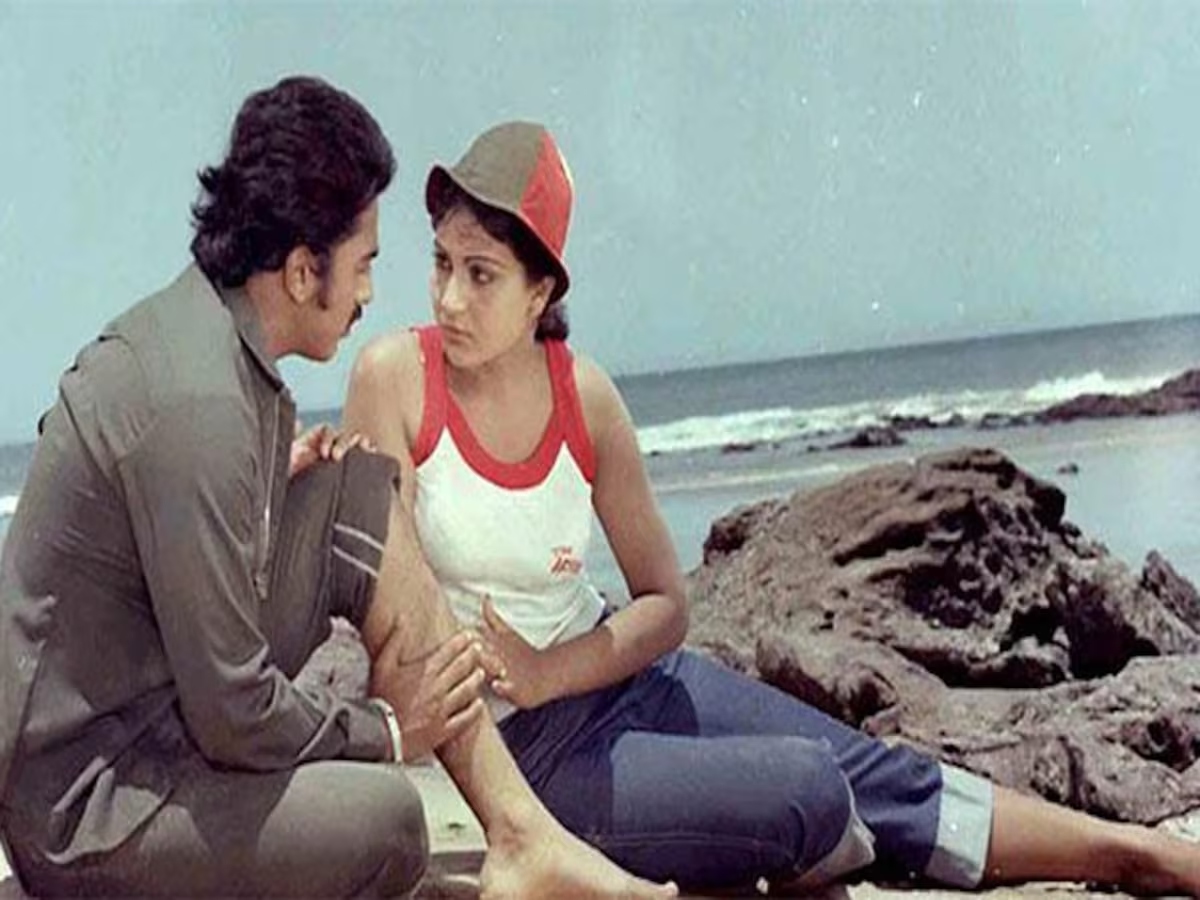 Also read: Do not even like to see each other's face, yet work together, a pair is a staunch enemy
The actress was madly in love with this hero
Please tell that Rati Agnihotri was madly in love with Sanjay Dutt and wanted to marry him. Discussions of their love were common in all the magazines and newspapers of that time. But there came a time when distance came between them. In fact, in an interview, he himself said that he and Sanjay Dutt were about to get married. But Hero got involved in drugs due to which Rati distanced herself from him.
This mistake of Rati ruined her career (Bollywood News)
Please tell that Rati Agnihotri fell in love with businessman Anil Virwani and married him in the year 1985 and then in the year 1987 she became a mother. This was the period when his career was at its peak. After this it became very difficult for her to work in films because her husband did not want her to work further.
Because of this many times there used to be a fight between them and the matter used to reach to the fight. Finally, taking a big decision, Rati got divorced from her husband Anil Virwani in the year 2015.
related