Celebs Who Broke No Kissing Policy: If there are no songs, romance and action in a film, it is considered incomplete. Earlier in films, two flowers were placed against each other to depict kissing scenes and intimate scenes. But with changing times, giving kissing scenes and bold scenes became common. There were some artists who chose the path of 'No Kissing Policy'. But based on the demand of the film, he not only broke his policy but also shocked everyone by giving bold scenes. Let's see which names are included in this list.
Also read: Aamir Khan leaving Mumbai, preparing to shift to Chennai, connection with mother revealed
Shahrukh Khan (Celebs Who broke 'No Kissing Policy)
Shahrukh Khan, known as the King of Bollywood, had avoided kissing scenes for a long time. But for Yash Chopra's film 'Jab Tak Hai Jaan', the actor not only broke the 'no kissing policy' but also gave bold scenes with the film's actress Katrina Kaif.
Saif Ali Khan
Actor Saif Ali Khan undoubtedly gave bold scenes many times before marriage. After his marriage with Kareena Kapoor, he had sworn that he would no longer kiss on the silver screen.
But for Kangana Ranaut in the film Rangoon, the actor broke his oath and lip-locked her.
Ajay Devgan (Celebs Who broke 'No Kissing Policy)
Ajay Devgan, who has the image of a serious actor, has also avoided kissing scenes on the big screen. He has been given the title of action hero only because he is seen doing more action than romance.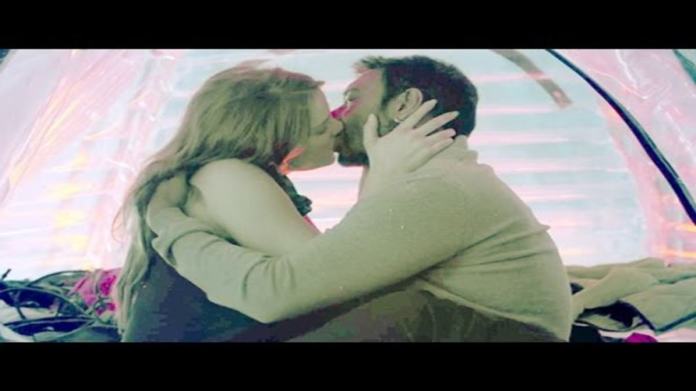 In his debut film 'Shivaay' as a director, Ajay broke his 'no kissing policy' and lip-locked with Erica Carr.
Aishwarya Rai Bachchan
World Beauty Aishwarya Rai Bachchan also decided to follow 'no kissing policy' after marriage. But she broke her policy by lip-locking with Hrithik Roshan in the film 'Dhoom 2'.
After doing this kissing scene, it created such a stir that she became the target of trolls.
Kareena Kapoor Khan (Celebs Who Broke 'No Kissing Policy)
Where Kareena Kapoor Khan gave kissing scenes with many actors including Shahid Kapoor. After marriage with Saif Ali Khan, the actress decided to follow 'no kissing policy'. The reason for this was that, after marriage with Saif, the actress had added a no kissing clause in her contract.
But the actress broke this clause by lip-locking with Arjun Kapoor in the film 'Ki and Ka'.
related