Helen Birthday: Bollywood's famous dancer Helen got the title of the first 'item girl'. Helen, who once made people crazy with her beauty and dance moves, has now distanced herself from the limelight. But people still can't stop themselves from tapping their feet on his songs. Today is the birthday of Helen, who set the song on fire with her dance steps in the song 'Laila Main Laila'. On this special day of hers, we are going to tell about the personal and professional life of the actress, which even you might not know about.
Also read: At the age of 60, Suhasini Mulay fell in love with a scientist, social media became the medium of love.
Journey from Burma to India (Helen Birthday)
Helen was born on 21 November 1938 in Burma. His father died in his childhood, after which his mother married a British man. Helen adopted her second father's surname, Richardson. When Japan occupied Burma, Helen's entire family left for Mumbai.
The journey from Burma to Mumbai was full of great hardships. There was neither food to eat nor water to drink. This family, distraught with hunger, was fed food by the people of the village lying on the way.
beauty becomes trouble
How to praise Helen's beauty. She was so beautiful that the onlookers could not take their eyes off her; fair complexion, golden hair, petite body and girlish mannerisms. Used to injure people's hearts. According to media reports, Helen used to wear burqa before going out, because people used to harass her because of her beauty. She was known for her beauty.
Married a man 27 years older at the age of 16 (Helen Birthday)
Helen's mother worked as a nurse in Kolkata, where she met Kuku More, a background dancer in films. At the insistence of Helen's mother, Kuku got her a job as a chorus dancer. Helen carved a niche for herself as soon as she entered the industry.
But a big change came in Helen's life when at the age of 16, she married director PN Arora, who was 27 years older than her. But this mismatched marriage did not last long and both of them got divorced.
became the first item girl
Helen emerged as the first item girl of the Hindi film industry. He performed such magic of his dance in more than 500 films that people went crazy. Among the famous songs of the actress, 'Laila Main Laila', 'Mera Naam Chin Chin Chu', 'Yamma Yamma', 'O Haseena Zulfon Wali', 'Monica, O My Darling' are still on people's lips.
Love entered the deserted life again (Helen Birthday)
Love once again entered Helen's desolate life and in the year 1962, Helen met Salim Khan during the film 'Kaabil Khan'.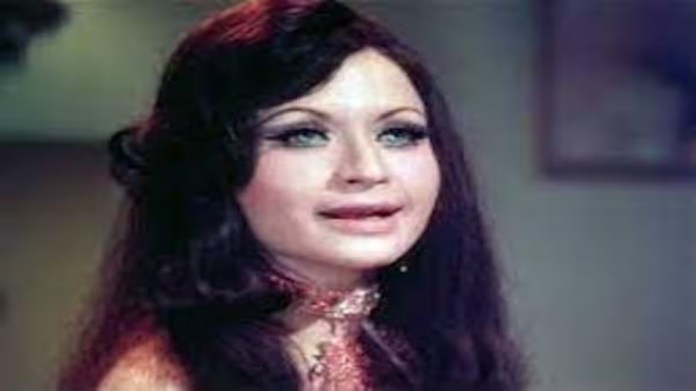 Salim Khan was already married, but after seeing Helen's beauty, he could not control his heart and fell madly in love. Although Salim was already the father of two children, his family later adopted Helen.
related